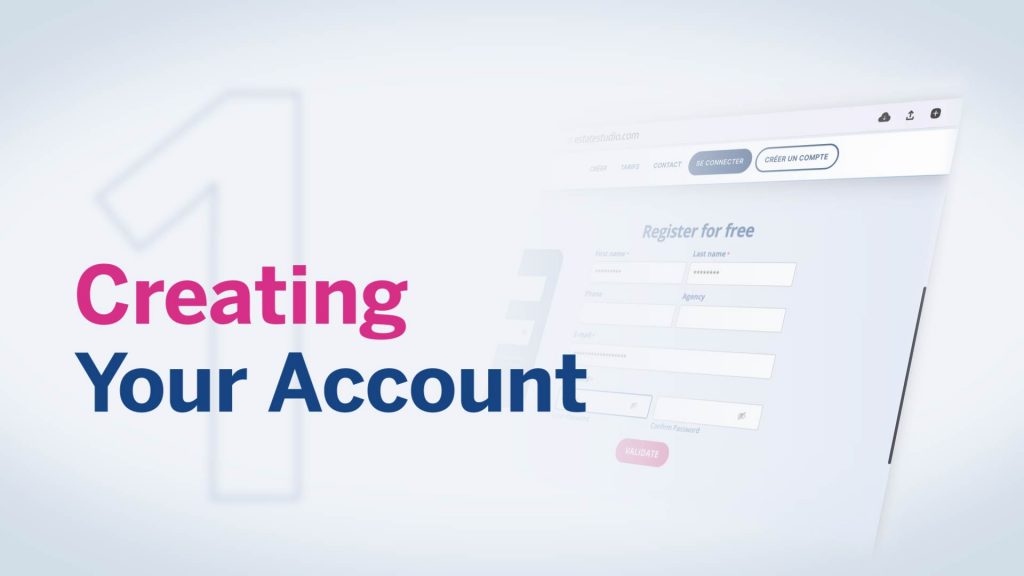 Creating an account on EstateStudio.com is quick and easy! Click on the Sign Up button, fill in the form and create your account.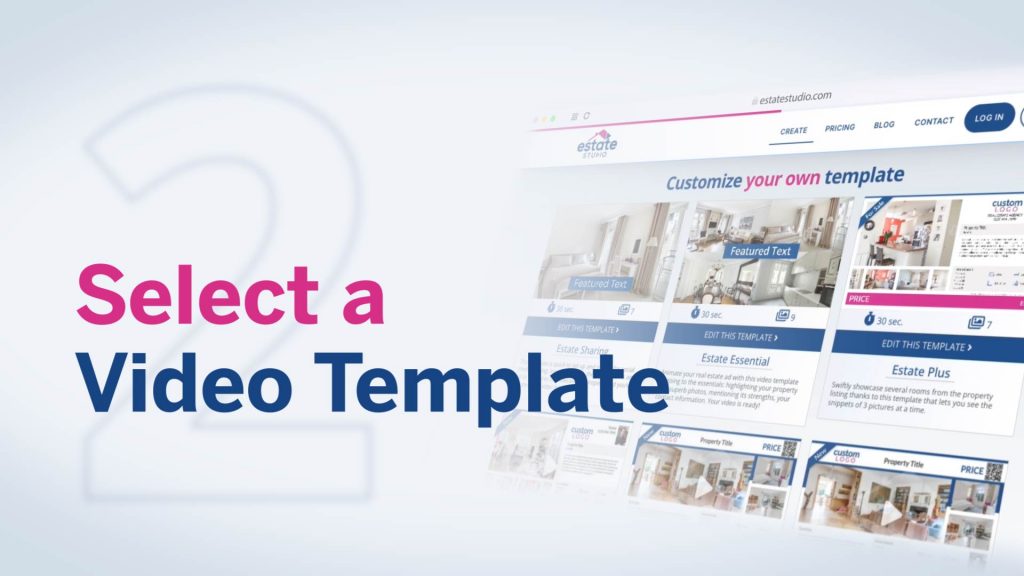 Go to the "Create" page and select your video template. Choose your brand identity or upload your logo with custom colors.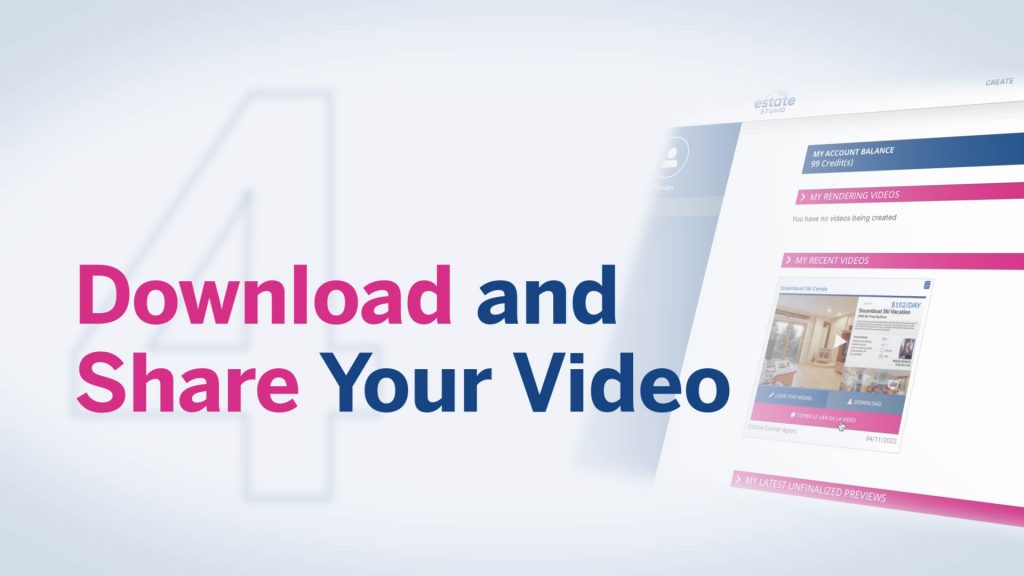 Rendering your video will take between 30 seconds and 4 minutes. When your video is ready, you'll be able to find it in your account.